The Devil Wears Prada Quotes
Buzz Lines: What's Your Favorite Quote From The Devil Wears Prada?
Seems like just yesterday Anne Hathaway was sporting cerulean sweaters and asking how to spell Gabbana in The Devil Wears Prada. Miranda, Andy, Nigel and scene-stealer Emily gave us some of the most quotable quips this side of Madison Avenue, and we're still rehashing lines from 2006's instant comedy classic. Check out of favorite bits below and let us know what yours are!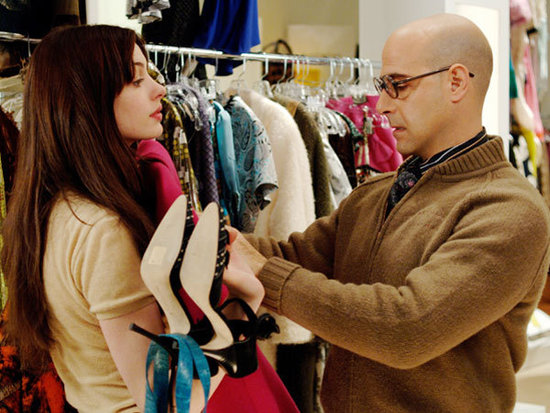 "Really? It's for Paris, I'm on this new diet. Well, I don't eat anything and when I feel like I'm about to faint I eat a cube of cheese. I'm just one stomach flu away from my goal weight." — Emily
"You do know that cellulite is one of the main ingredients in corn chowder." — Nigel
"Oh, don't be ridiculous. Andrea. Everybody wants this. Everybody wants to be us." — Miranda
Photo courtesy of 20th Century Fox Films