Chuck Recap, "Chuck vs. Phase Three"
Chuck Challenge: Chuck vs. Phase Three
Sarah is on a mission in this week's episode of Chuck, and I'm not talking about her typical CIA endeavors. Determined to find Chuck, she's turned into an ill-tempered, butt-kicking badass (or as the locals in Thailand say, "the giant blond she-male.") She goes to great lengths to track down her man, but do you remember everything that happens along the way?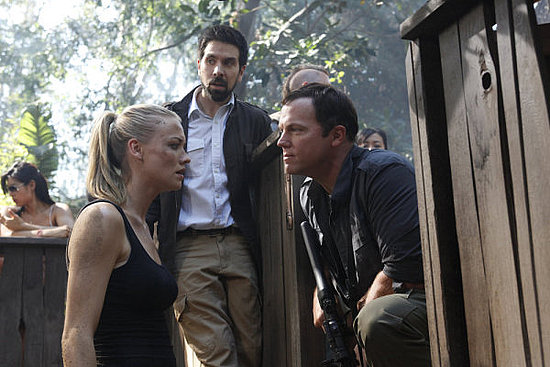 Photo courtesy of NBC