Beyonce's "Why Don't You Love Me" Music Video 2010-05-04 13:45:26
Music Video: Beyoncé's "Why Don't You Love Me"
Well, this is quite different than a lovey husband-wife duet: In Beyoncé's latest video for "Why Don't You Love Me," (a bonus track from I Am Sasha Fierce) the R&B queen is cast as a lonely housewife despairing over the song's title sentiment.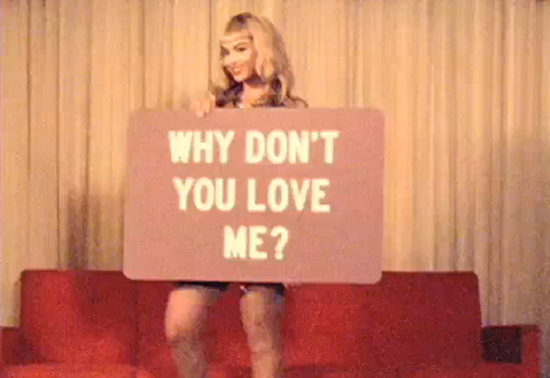 It's a sexy, retro romp, with Miss B channeling different '50s and '60s icons like Lucille Ball and Bettie Page, all fun looks and personas to see Beyoncé rocking (favorite part: when she dusts off multiple Grammys on the mantle). I'm pretty giddy over this cinematic video, so to watch it too, just read more.