Beyoncé "Run the World (Girls)" Song
Beyoncé's New Single "Run the World (Girls)": Love It or Leave It?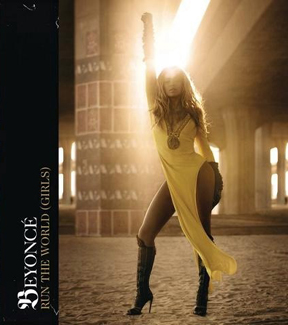 Beyoncé's next album is due this Summer, but we don't have to wait until then to hear what the pop diva has been working on. The first single from the album, "Run the World (Girls)" is officially out, and I have the track here for you to listen to. It's a strong, almost harsh beat with a female empowerment theme (something Ms. B has never shied away from), and if it sounds kind of like an M.I.A. song, it may be because it's produced by Diplo, who's known for his frequent collaboration with her. After a few listens, I'm warming to it, but it did take a while for it to grow on me (it's also stuck in my head like crazy). Check it out, then vote on whether you're into it, or not so much.