There are still a few months until we get to see the film adaptation of the popular YA trilogy Divergent, and while we've already given you a Divergent guide for beginners, there's something else you need to know. In the cast of the film are three up-and-coming, totally adorable actors, and we'd like to give you a rundown of each one.
Theo James: The Regulation Hottie
Theo James, 28, is a British actor who played a Turkish diplomat on the first season of Downton Abbey and earlier this year had a short-lived CBS series called Golden Boy. After appearing in the fourth installment of the Underworld franchise last year, he's finally getting his chance to be center stage as the male lead in Divergent.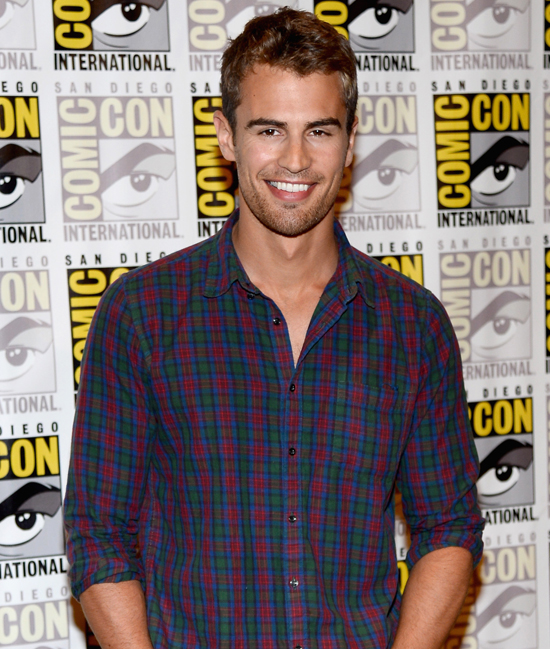 Theo plays Four in Divergent, the instructor who eventually becomes a love interest for Tris (played by Shailene Woodley). Four is gruff, incredibly brave, and, at times, a little intense.
Take a look at our Comic-Con interview with him, in which you'll notice he's very thoughtful and very British. It only adds to his appeal, really.
With his perfectly chiseled jaw and flawless olive skin, we just know we'll be completely captivated while he's on screen. Don't believe us? Here's an example of his work on the CBS series Golden Boy: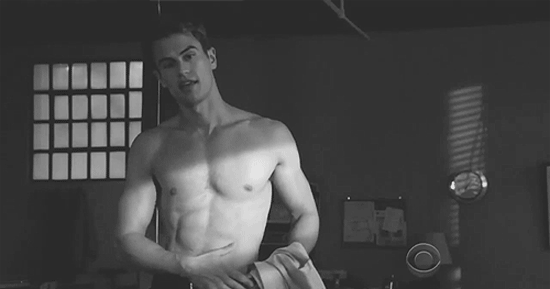 Such fine acting skill! Also, we're not even able to talk about this one yet: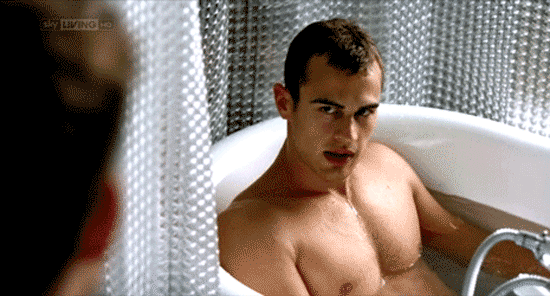 If that's not enough to get you on the Theo train, it just means less competition for us. After Divergent, we can look forward to seeing him alongside Dakota Fanning in the upcoming film Franny.
Get an introduction to the other two Divergent guys after the jump.