If you're a fan of Orange Is the New Black, then you know by now that it's based on the real experiences of Piper Kerman. Kerman, known as Piper Chapman (and played by Taylor Schilling) on the show, recently gave a TED talk about the prison system, peppering it with details about her own incarceration. In her TED talk, Piper shared bits about people who inspired characters on the show — like the ex-lover who got her into the drug trade, aka Alex, who's played by Laura Prepon. At the seven-minute mark of the video below, Piper shares how confronting her ex helped her confront her past.
Want to get more scoop on the true story behind Orange Is the New Black? Kerman published a bestselling memoir by the same name. While Kerman says the show, headed by Weeds creator Jenji Kohan, is not a docudrama whatsoever, her real-life experience does come through in the series. Without giving away major plot points, here are factual details behind the series.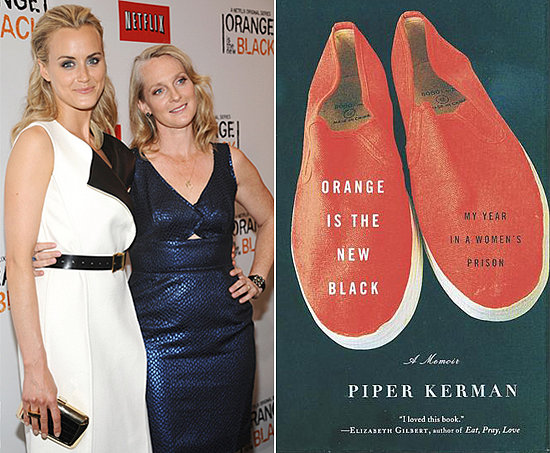 The Crime
After college, the real Piper Kerman fell for a woman caught up in an international drug ring. In the book, she calls her Nora, and if you watch the show, you know her as Alex. The real Piper smuggled $10,000 from Chicago to Brussels during her time with Nora, and 10 years later, the law caught up with her. In a 2010 interview with NPR, Kerman said that while she had long harbored resentment toward Nora, during her time in prison, she accepted full responsibility for the drug-ring days. She said, "It was a reckless and selfish time in my life." Find out more when you keep reading!